Covalent & Tianqi Deal With Market Demand
Accelerated demand for lithium continues to surge with Australia continuing their stance as the market leader, producing 278kt of lithium, equating to half the amount produced globally.
Two APozA members Covalent Lithium (a joint venture between Wesfarmers and SQM) and Tianqi Lithium - have taken this demand in their stride. Covalent has recently expanded its operations by constructing Australia's third lithium hydroxide processing plant located in Kwinana.
This will be a part of the intergrated Mount Holland lithium project involving the construction and operation of a spodumene mine and concentrator. The refinery is currently in the detailed engineering design and procurement phase. Once completed, It is expected to have an 85% recovery of lithium contained in the spodumene concentrate, enabling the capacity to produce approximately 50,000 tonnes of battery-quality lithium hydroxide per year. This will support the production of batteries for up to one million electric vehicles per year.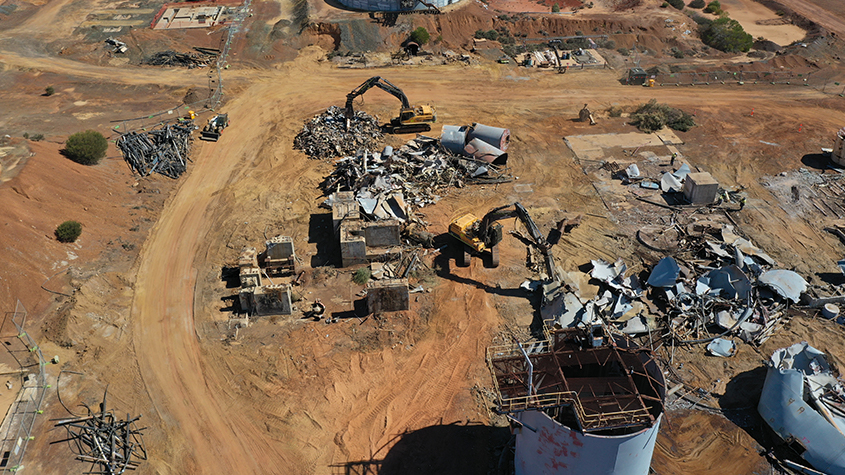 Credit: Liberty Industrial - Mine Demolition
This development will coincide with the existing Kwinana refinery that was established in 2019 by Tianqi, which is now producing battery-grade lithium hydroxide in commercial quantities; using ore from their Greenbushes deposit. Once fully operational, it will supply around 10% of Australia's annual battery-grade lithium hydroxide. To learn more about the Kwinana refinery, click here.
An additional lithium hydroxide plant is currently under construction in Kemerton, set to be one of the world's largest lithium production facilities, equalling three (3) significant refineries for the nation.
With Australia possessing strong access to minerals, producing eight out of nine key materials used in the battery value chain, Tianqi Lithium and Covelant Lithium are leveraging this opportunity that will ultimately enable Australia to maintain their title of global provider.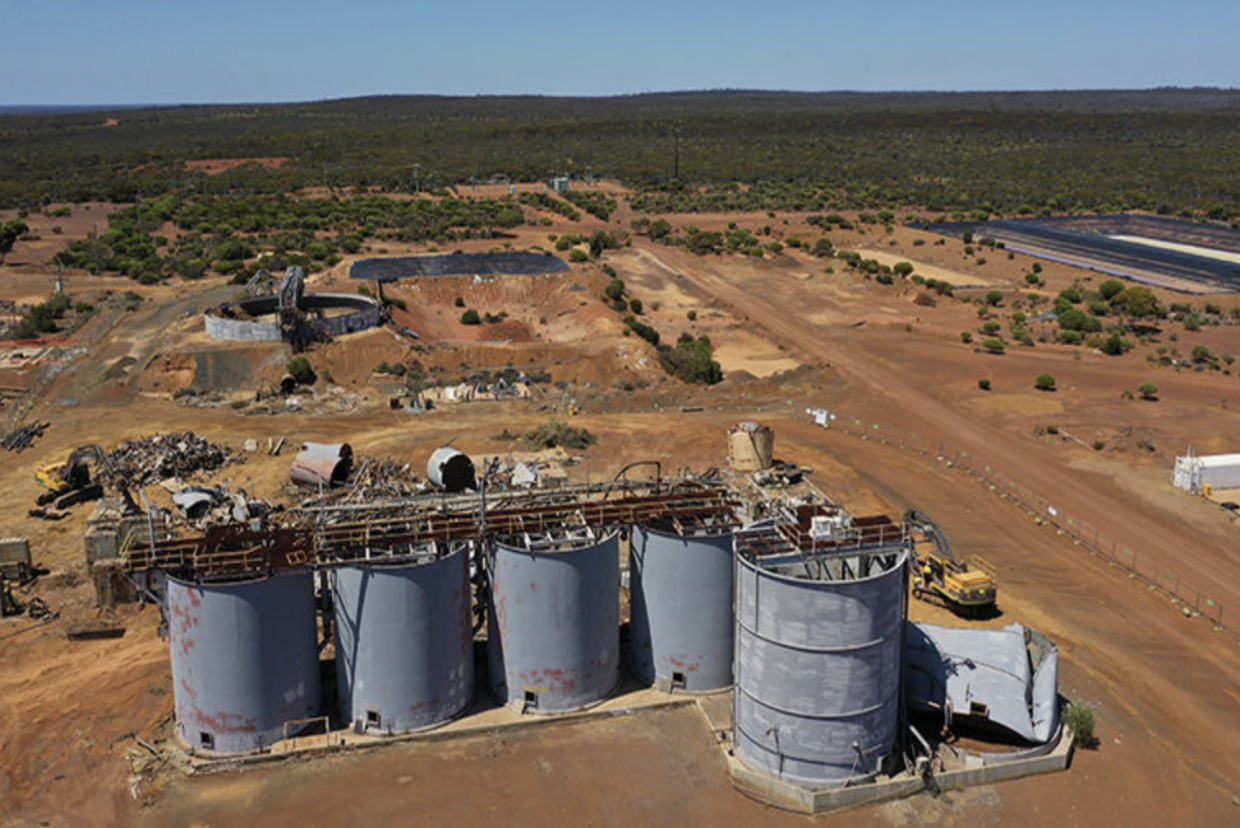 Credit: Mining Monthly - Lithium Hydroxide Plant
About Australia's reserves and resources of lithium
The lithium is hosted together in hard rock pegmatite deposits, mainly within Western Australia. The resources are appraised as critical minerals by various advanced economies and listed in Australia's Critical Minerals Strategy 2022, released by the Federal Government earlier this year.
More than 84% of Australia's lithium is hosted by four (4) deposits: Greenbushes, Wodgina, Pilgangoora (Pilbara Minerals Ltd), and Earl Grey.
Various resources can be found at Mount Cattlin, Mount Marion, Bald Hill, and Kathleen Valley in the Yilgarn region of Western Australia; at Wodgina and Pilgangoora (Altura Ltd) in the Pilbara region of Western Australia; and at the Grants deposit (Finniss Project) in the Northern Territory.
If you would like to learn more about Tianqi Lithium's and Covalent Lithium's refineries, click here.
To learn more about Tianqi Lithium, visit their official website.
To learn more about Covalent Lithium, visit their official website.