Tianqi Lithium Blazes a Trail Towards Decarbonisation
Western Australia is fast becoming a key global supplier for electric vehicle and energy storage battery manufacturers with world-class battery-grade lithium hydroxide produced in commercial quantities for the first time at the Tianqi Lithium Kwinana plant. This is Australia's first lithium hydroxide processing plant, and the largest continuous processing plant to be built and operated outside of China.
Employing state-of-the-art technology, the plant has the potential to produce 24,000 tonnes per year of lithium hydroxide monohydrate from each processing train. Train 1 is now in operation with construction of a second, partially built train, due to recommence in early 2023.
Tianqi Lithium Energy Australia (TLEA) is a joint venture between Tianqi Lithium Corporation (51%) and Australian miner IGO Limited (49%). As the exclusive owner of the Kwinana plant, it has achieved a key milestone in May 2022 that saw Train 1 produce its very first high purity, battery-grade lithium. The next step will be to undertake a customer qualification process to enable the use of Australian made lithium hydroxide in battery electric vehicles and continue its ramp-up of Train 1 production volumes.
It was on the back of that success that the TLEA Board approved a stage gate process to recommence construction activities for Train 2, which will increase the plants chemical processing capacity by an additional 24,000 tonnes of lithium hydroxide per year.
The accelerated demand for battery-grade lithium hydroxide is in parallel with the transition from fuel-based to renewable energy sources, a movement which is being lead in Australia by TLEA.
TLEA Chief Operating Officer Raj Surendran, emphasised the importance of working toward decarbonisation and said the company was " immensely proud to demonstrate that Australia can value add to its minerals onshore, as it enhances its reputation as a critical contributor to the production of batteries for electric vehicles and energy storage, which are absolutely vital for the decarbonization of the world's economy".
Lithium suppliers are struggling to meet surging demand as the desire for rechargeable batteries for electromobility and energy storage systems continues to grow.

Tianqi Lithium's battery-grade lithium hydroxide is derived from a hard rock pegmatite ore concentrate, sourced directly from the Greenbushes mine, 250km south-east of Kwinana. TLEA has a 51% ownership interest in the Greenbushes lithium mine which is renowned for hosting the world's highest grade and largest deposit of a lithium bearing mineral called spodumene.
In addition to lithium hydroxide, the Kwinana plant also manufactures aluminosilicate, gyplime and sodium sulphate products and is dedicated to maximising the utilisation of the spodumene ore by marketing these new products are now available in Australia.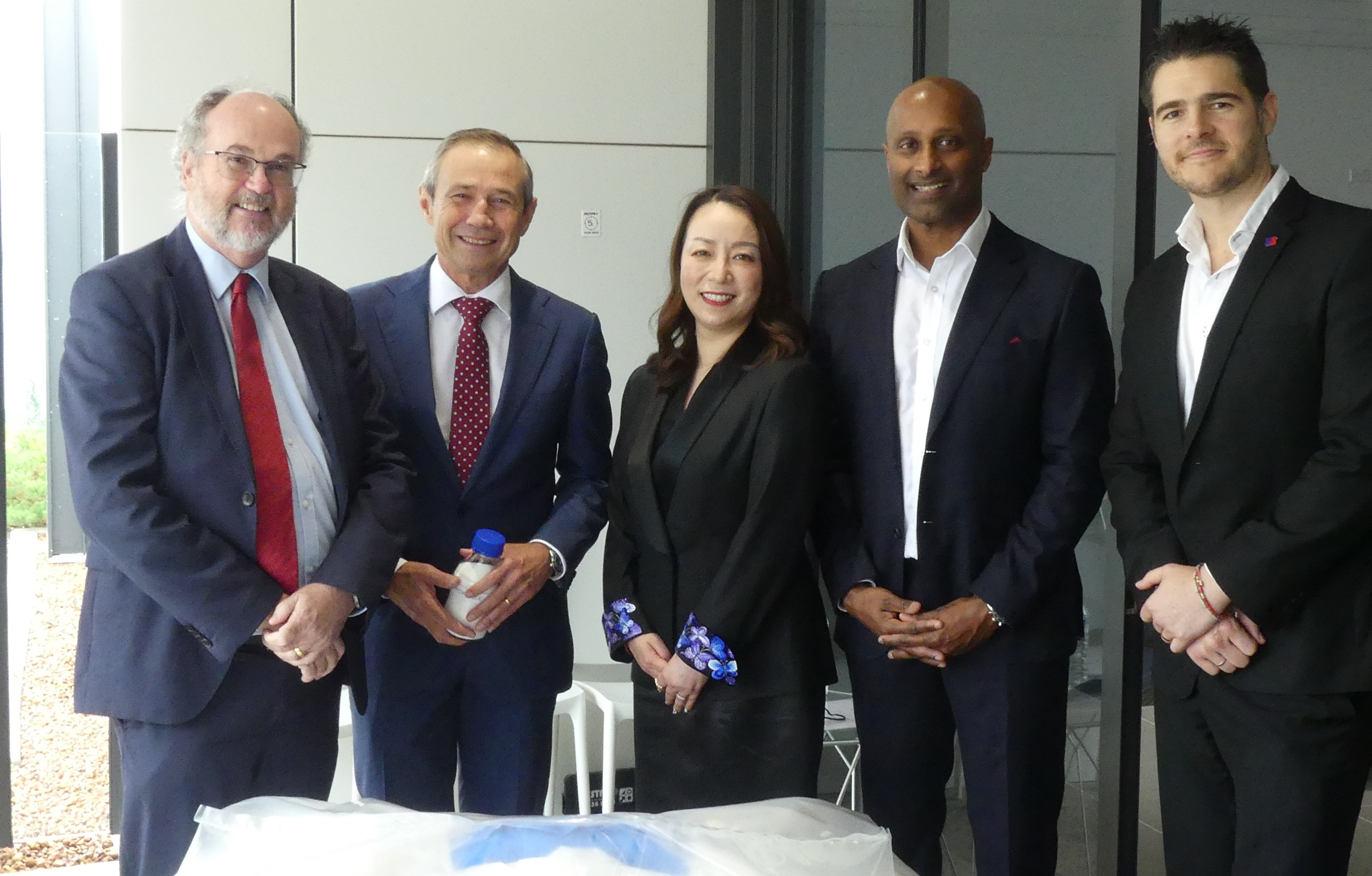 In the picture Left to right: Bill Johnston (Minister for Energy), Roger Cook (WA Deputy Premier), Yasmin Liu (TLEA CEO), Raj Surendran (TLEA COO), and James clarke (TLEA Director).
If you would like to learn more about Tianqi Lithium Energy Australia, information is available on their official website.