Cement Australia Reduces Emissions in QLD
The sunshine state is getting even brighter thanks to the new Cross River Rail project. Made up of 10.2 km of rail line including 5.9km of twin tunnels running under the Brisbane River and CBD, the project aims to transform the way Queenslanders travel across the whole of South East Queensland.
APozA member Cement Australia - owned by 50% Hanson and 50% Holcim - are supplying ALL Hanson concrete other than precast for the world-class project, with Wagners holding the precast contract.
The project includes four new underground stations and a new above-ground station, all of which are manufactured with Hanson cementitious materials including Bulwer GP, Central QLD Fly Ash, and Bulwer Slag. In some cases, as much as 60% of cement in concrete mixes can be substituted for waste materials. Additionally, approximately 2,000 tonnes of manufactured sand from glass have been utilised as pipe embedment and bedding material under pavements.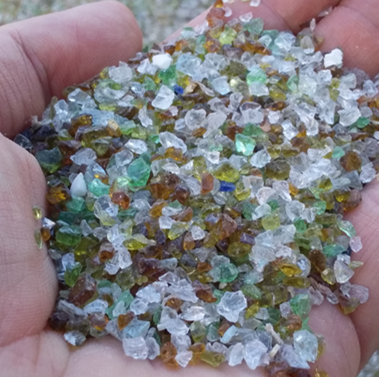 Credit: Cross River Rail - Glass Waste
The sizeable use of fly ash, slag, and glass waste in the Cross River Rail allows the project to play a critical role in reducing Queensland's carbon footprint in the future, as more Queenslanders opt to use public transport.
More than just a rail project, Cross River Rail also presents opportunities for urban renewal and precinct development at each of its major station locations, including Boggo Road, Woolloongabba, Albert Street and Roma Street.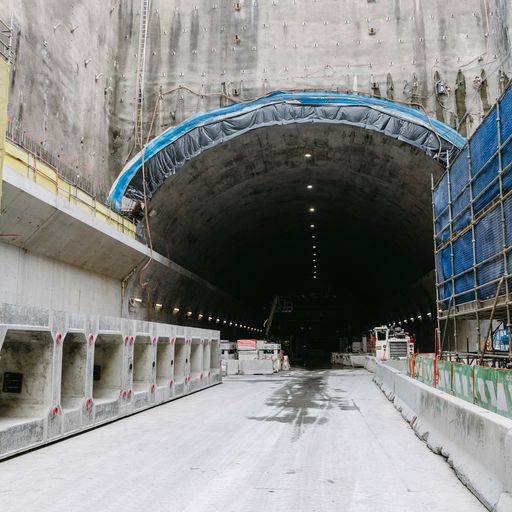 Credit: Cross River Rail - Project Tunnel
Major construction works on Cross River Rail are due to be completed in 2024, ahead of extensive safety testing and commissioning, with services expected to commence in 2025.
If you would like to learn more about Cement Australia, visit their official website.