BG&E Wins Big for World-Class Project
APOZA member, BG&E as a part of the Armadale Access Alliance (AAA) team, has collectively won two awards at the Annual Masters Builders-Bankwest Excellence in Construction Awards.
The awards are a reflection of the diligent planning, designing, and constructing that advanced the Armadale Road to North Lake Road Bridge project in Perth.
The world-class project was recognised in two categories:
Best Civil Engineering Works Over $100,000,000
Construction on a Challenging Site.
The project was undertaken in a highly congested section of Armadale Road that is used by around 50,000 vehicles every day, creating a challenging reconfiguration of local roads. Subsequently, the bridge built over Kwinana Freeway was to ease congestion and improve access for Cockburn visitors and residents.
BG&E's Technical Director, Civil WA, Boris Vujovic emphasises the importance of undertaking this prolific project; he says, "This critical infrastructure project provides many benefits for the community. The overall scope of works included easing congestion at the Kwinana Freeway, Armadale Road and Beeliar Drive Interchange, the city's fifth most congested intersection, by segregating heavy regional traffic from local traffic. Effectively, a bypass was created around Cockburn Central Station and Cockburn Gateway Shopping Centre. Our experienced Civil and Bridge teams provided civil engineering and bridge design services for this project," he said.
Ultimately the project resulted in a high quality finish, delivered on time and budget, with minimal disruption to the community.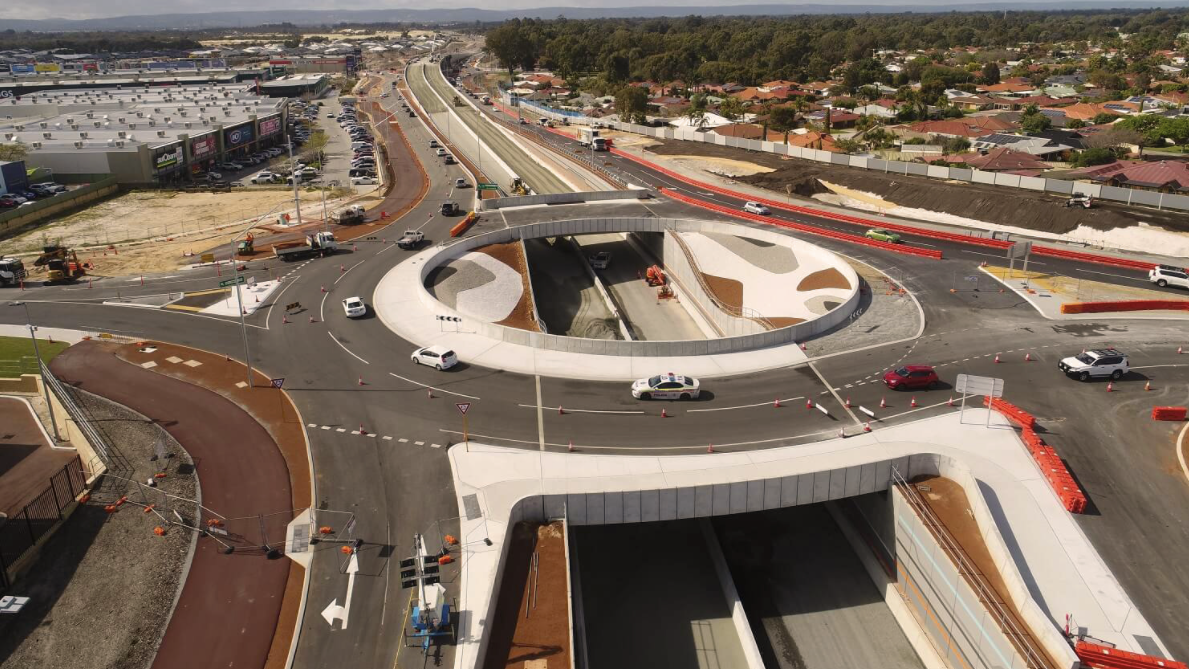 Other associated works for this project include:
Construction of a new bridge over Kwinana Freeway, connecting Armadale Road and North Lake Road.
Armadale Road upgraded from Tapper Road to Kwinana Freeway, passing over the intersection of Tapper Road with a new bridge, and under the intersection of Solomon Road, via a trench structure.
New north-facing on and off ramps at Kwinana Freeway.
Local roads reconfigured with two new roundabouts to maintain connectivity.
Collector-distributor roads on both sides of the Kwinana Freeway from Berrigan Drive to Armadale Road.
Modifications to the existing North Lake Road and Midgegooroo Avenue signalised intersection.
Additional lanes and turning capacity added to the intersection of Armadale Road and Ghostgum Avenue to support ongoing residential growth in the suburbs of Calleya and Treeby.
To learn more visit the BG&E website.